Andrew Newton
Senior Pastor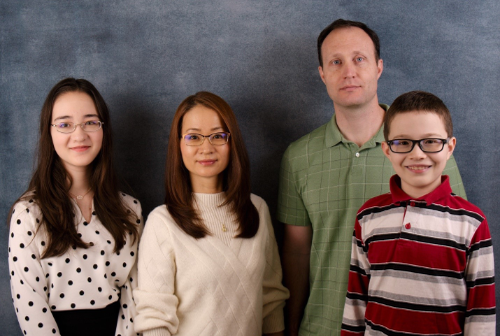 Pastor Andrew Newton is a native of Arlington, TX. He received his bachelor's degree from Moody Bible Institute in Chicago, IL. After college, he served his home church for a few years, and then went to study theology at the Southern Baptist Theological Seminary (SBTS) in Louisville, KY, from which he earned a Master of Divinity. Since graduating seminary in 2009, he has pastored churches in Kentucky and Texas, most recently First Baptist Church of Evant, Texas from 2014 to 2018.
He and his wife Anna were married in 2006 and have two children: Abigail and Nathanael.

Before coming to The Church at Spruce Creek, James and Joy served Christ among the poorest of the poor in Jocotan, Chiquimula, Guatemala. There they ministered with Outreach for World Hope fighting child malnutrition in Jesus' name.
James grew up in Bolivia and Joy in Maine. James graduated from Wheaton College (IL) with a BA in Bible and Communications. Joy graduated from NHCTC-Stratham as a Registered Nurse. They met in NH at a Bible Study in Febuary 2007 resulting in marriage on July 5, 2008. They've enjoyed serving the Gospel cause in their local church and on the mission field in Guatemala, but have been drawn to make their impact for Christ in the mission field of South Coastal Maine and New Hampshire.